Deep industry knowledge, experience running large government programs and contracts, and established industry partnerships and customers.

Leadership Team. Lindahl Reed is managed by an experienced leadership team with deep industry knowledge, expertise, and experience, established partnerships, and an existing network of customer relationships needed to successfully grow our business and execute our work. Our leadership team has more than 25 years of proven experience delivering solutions in the service areas and markets we serve. Lindahl Reed combines this leadership experience with the agility to quickly assemble focus teams anywhere in the U.S. that are tailored to meet customer-specific skill requirements.  We know that details count, and we pride ourselves on consistently doing the little things well. This attention to detail allows our clients to achieve their goals on budget, within schedule and with the highest quality possible.
Lindahl Reed Leadership Team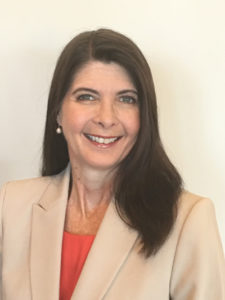 Nicole R. Hough, JD, CHC, CHPC
President and Chief Executive Officer

Ms. Hough is a senior executive with more than 20 years of experience in leadership, management, and consulting, working with and providing services in healthcare, legal, education, and the environment to government, institutional, and private organizations and clients.
Our People
We have assembled a team of professionals across the country who provide immediate access to technical expertise, reach back to subject matter experts, and local access to resources.  They are business analysts, policy specialists, compliance experts, engineers, technologists, researchers, digital strategists, social scientists, climate change experts, and creatives. From strategic planning and program management to engineering and analysis, our work delivers deeper engagement, more confident decisions, and real-world results. We develop and implement solutions for some of the toughest problems facing client managers in mission support, business optimization, compliance, and operational challenges – now and into the future.Lindahl Reed operates as an integrated team sharing information in real time on successful technologies, management approaches, and strategies. Our ability to leverage technical resources, lessons learned, and successful technology and management solutions is a force multiplier. Our customers benefit from the skills, knowledge, and experience of our entire team.